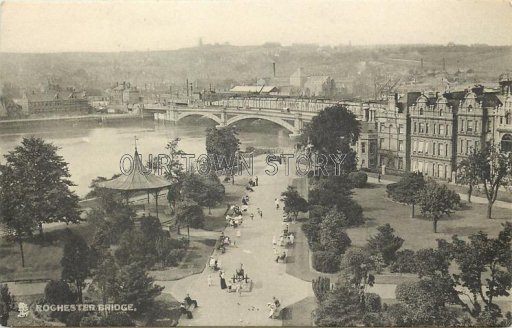 About Rochester
Rochester is a town and historic city in the unitary authority of Medway in Kent, England. It is situated at the lowest bridging point of the River Medway about 30 miles (50 km) from London.
Rochester was for many years a favourite of Charles Dickens, who owned nearby Gads Hill Place, Higham, basing many of his novels on the area. The Diocese of Rochester, the second oldest in England, is based at Rochester Cathedral and was responsible for the founding of a school, now The King's School in 604 AD, which is recognised as being the second oldest continuously running school in the world. Rochester Castle, built by Bishop Gundulf of Rochester, has one of the best preserved keeps in either England or France, and during the First Barons' War (1215–1217) in King John's reign, baronial forces captured the castle from Archbishop Stephen Langton and held it against the king, who then besieged it.
Neighbouring Chatham, Gillingham, Strood and a number of outlying villages, together with Rochester, nowadays make up the Medway Unitary Authority area. It was, until 1998, under the control of Kent County Council and is still part of the ceremonial county of Kent, under the latest Lieutenancies Act.
From Wikipedia - click for full entry
Members do not see ads
Our Town Story Members do not see any ads