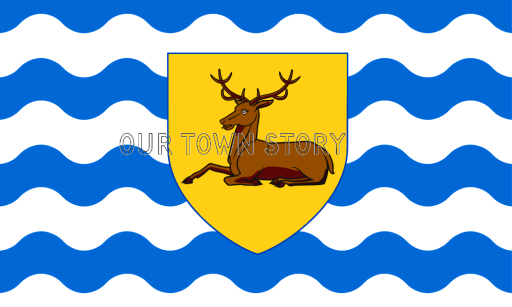 About
Hertfordshire (abbreviated Herts) is a county in southern England, bordered by Bedfordshire to the north, Cambridgeshire to the north-east, Essex to the east, Buckinghamshire to the west and Greater London to the south.
Four towns have between 50,000 and 100,000 residents: Hemel Hempstead, Stevenage, Watford and St Albans. The county town, Hertford, once the main market town for the medieval agricultural county ranks 13th in population today deriving its name from a hart (stag) and a ford used as the components of the county's coat of arms and flag. Elevations are high for the region in the north and west. These reach over 240m in the western projection around Tring which is in the Chilterns.
The county's borders are approximately the watersheds of the Colne and Lea, which flow southwards each accompanied by a canal. Hertfordshire is at the edge of the London Basin and most of its undeveloped land is agricultural and protected as Metropolitan Green Belt.
Saint Alban, a Romano-British soldier, took the place of a Christian priest and was beheaded on Holywell Hill. His martyr's cross of a yellow saltire on a blue background is reflected in the flag and coat of arms of Hertfordshire.
From Wikipedia - click for full entry
Members do not see ads