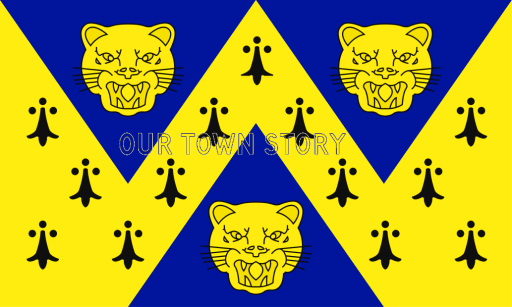 About
Shropshire (alternatively Salop; abbreviated, in print only, Shrops) is a county in the West Midlands of England. It borders Wales to the west, Cheshire to the north, Staffordshire to the east, Worcestershire to the south-east and Herefordshire to the south. Shropshire Council was created in 2009, a unitary authority taking over from the previous county council and five district councils. The borough of Telford and Wrekin has been a separate unitary authority since 1998 but continues to be included in the ceremonial county.
The county's population and economy is centred on five towns: the county town of Shrewsbury, which is culturally and historically important and is located in the centre of the county; Telford, a new town in the east which was constructed around a number of older towns, most notably Wellington, Dawley and Madeley, which is today the most populous; and Oswestry in the north-west, Bridgnorth just to the south of Telford, and Ludlow in the south.The county has many market towns, including Whitchurch in the north, Newport north-east of Telford and Market Drayton in the north-east of the county.
The Ironbridge Gorge area is a UNESCO World Heritage Site, covering Ironbridge, Coalbrookdale and a part of Madeley. There are, additionally, other notable historic industrial sites located around the county, such as at Shrewsbury, Broseley, Snailbeach and Highley as well as the Shropshire Union Canal.
From Wikipedia - click for full entry
Members do not see ads